Supporting our Midwest Injection Molding Customers: Spotlight on Shibaura Machine's Elk Grove Village, IL Tech Center & Service Office
ELK GROVE VILLAGE, IL, November 4, 2021 - Delivering customers a great experience every step of the way has continually been a goal for the Shibaura Machine team. We realize that while purchasing a reliable, high quality injection molding machine is important, the service and support around that machine after purchase is just as significant. 
We believe our tech centers and service offices are key enablers to helping our customers succeed. With over 15,000 injection molding machines placed in the North American market since 1974, we pride ourselves on providing proactive customer service to allow you to keep doing what you do best- manufacturing parts with the precision and quality that give you a competitive edge. Over the next several weeks we will be highlighting our four North American tech centers and service offices that focus on our world-class engineering capabilities and long heritage of providing innovative, reliable, and precise injection molding machinery.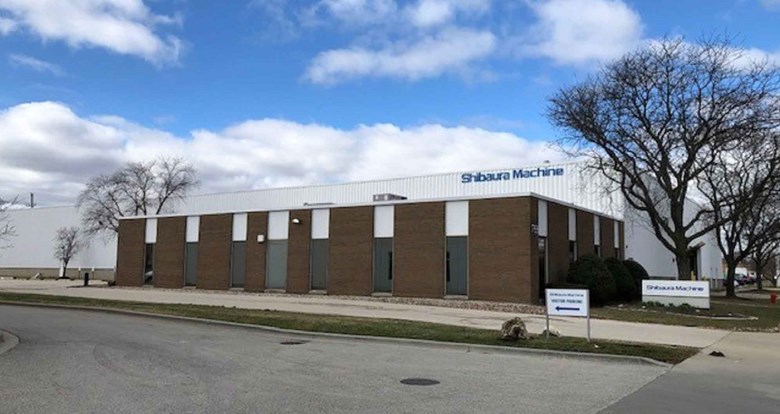 Highlights of Our Elk Grove Village, IL Location
Our facility located near Chicago, IL serves not only as our Midwest hub for technical support and service, but is also our North American headquarters.
Fully equipped to support sales, service, parts, mold trials and customer training, the Elk Grove Village location is instrumental in keeping customers up and running. Featuring a machine showroom and training center, along with a machine warehouse, machine assembly area, and a service center with approximately $14 million in injection molding parts inventory on hand, our customers can rest assured their needs will be met.

This location includes one of our two North American assembly centers, allowing our team to customize molding presses to customer specifications quickly. Engineers work on powering up machines for test runs, installing software updates, installation of special options, and machine inspection before shipment to our customers. 
Additional location highlights include:
Full time phone support to connect you with our technical experts quickly
Start-up services to ensure proper installation and training
Field service teams located in and around the area for on-site concerns
Strategically Located For Our Customers
Shibaura Machine's entire team is fully committed to the success and profitability of our customers. Our tech centers and service offices are located throughout North America to allow all our customers quick and easy access to experienced, professional service technicians. Stay tuned to learn about our Ontario, CA, Charlotte, NC, and Markham, ON locations in the coming weeks.
Contact our team to schedule a visit to our Elk Grove Village, IL injection molding tech center and service office - Tel: (888) 593-1616 - Email:  im-success@shibaura-machine.com.
Want to know more about our machines?