Creating a Seamless Integration Approach to Automation to Improve OEE
ELK GROVE VILLAGE, IL, July 14, 2022 -
There is no doubt that over the past decades there has been a steady increase in the role of automation in the die casting process. In fact, many manufacturers will say it has been critical for their success and competitive edge. 
Oftentimes, automation in die casting means having to purchase separate auxiliary devices and piecemeal them together with your machine. This approach requires working with various vendors trying to integrate a patchwork solution, increasing complexities and training time. 
Shibaura Machine Company, America provides a solution to this problem for our customers. For over 40 years, working to make not only die casting machines but also the important auxiliary devices that improve automation. With this approach, manufacturers not only know all the equipment integrates seamlessly together but more importantly, can all be managed and operated from our TOSCAST controller. 
Decrease Complexity, Improve OEE
The TOSCAST controller takes on the capabilities of a cell controller when Shibaura Machine auxiliary devices are integrated. Taking the important logic of each of the devices, this single controller provides one management area, making it easier for your team to maintain, understand, monitor, and control. Without having multiple PLCs you not only decrease the complexity but improve productivity and uptime. 
Explore the suite of Shibaura Machine die casting auxiliary devices: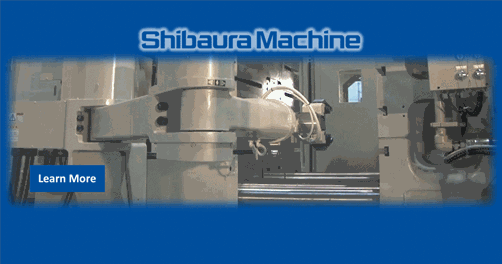 With the whole Shibaura Machine die casting solution you can create a more efficient cell with easier diagnostics, and at the end of the day, your factory can better hit production numbers. 
Monitor and Control in a Single Location
With a single controller to maintain,  learn, monitor, and control your entire die casting production process your factory can be on its way to improving OEE. Shibaura Machine's TOSCAST provides a user-friendly experience that makes it easy for your team to quickly learn and maintain your entire die casting production process. 
Contact the Die Casting Team to learn more about our automation solutions and single cell control for your factory today.
Contact Us:
Want to know more about our machines?