Expand Capabilities with Horizontal Boring Mill Table on Table Configuration
ELK GROVE VILLAGE, IL, April 18, 2022 - 
A typical Horizontal Boring Machine (HBM) excels at machining two bores in perfect parallelism. While the name indicates boring, these machines can be used for many different machining applications. With the addition of a second table (table on table), you suddenly expand the capability of the machine by having an additional axes.
The flexibility of a table-on-table combination allows shops to perform a wide range of work on a single machine. For example, the Shibaura Machine table-type HBMs equipped with a second table are able to expand upon the standard capabilities. This second table option is extremely useful when machining complex workpieces because it is designed for multi-axis contour milling and precision boring. 
The Versatility of Multi-Axis
On a traditional table-type HBM, the saddle is usually limited to the size of the bed, meaning the travel is too. Using the table-on-table configuration the application allows a part to be placed on the table and reached on many sides, creating a multi axis machine. This configuration can be applied in one of two methods of programming named 3+2 programming or Tool Center Point (TCP) programming.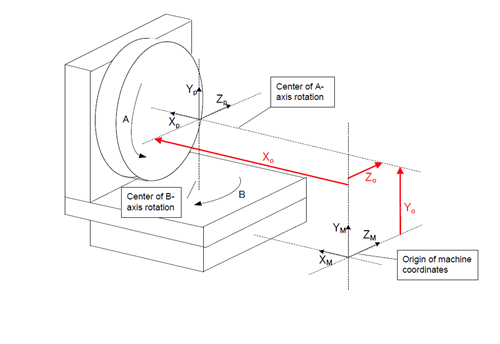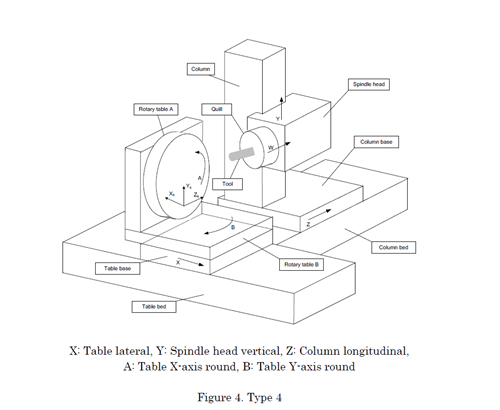 The table combinations provide not only excellent precision but are extremely robust. Shibaura Machine's table-on-table option has been engineered to handle a substantial weight capacity and machine extremely large workpieces. This makes them a preferred choice for a wide range of industries including aerospace, automotive, oil and gas, and energy.
The second table allows a table-type HBM to function similar to a horizontal machining center in many applications by allowing access to multiple angles of the part. Many shops will use a HBM table-on-table configuration for multi-axes applications such as machining work at angles previously unavailable with a single table set-up.​​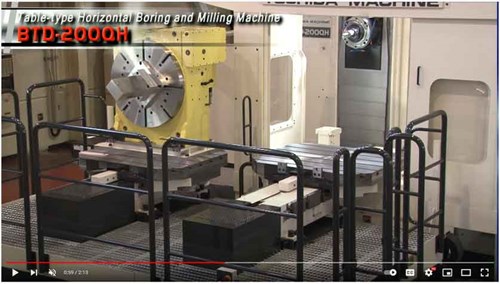 Shibaura Machine offers a full range of table-type boring mills that can include a second table for various applications, including the pictured BTD-200QH.
Learn More
Shibaura Machine has a reputation for producing the most rigid and accurate machine tools in the industry. Contact our Machine Tool team to learn more about the applications and advantages of our table-on-table horizontal boring mill machines.
Want to know more about our machines?