Registration is Open For Our Injection Molding Smart Factory Open House
ELK GROVE VILLAGE, IL, April 28, 2022 - Merging existing technologies with new innovations can be challenging for manufacturers. 
To help injection molding factories envision the future of manufacturing, Shibaura Machine has partnered with key industry partners including Phoenix Proto, Star Automation, MoldMasters, Matsui, EPF, TM Robotics, and Reiloy for our first annual Smart Factory Open House.
The Open House will offer an opportunity to experience the advanced manufacturing methods and technologies in a smart end-to-end production line. Showcasing a three-machine automated injection molding work cell (EC85SXIII, EC200SXIII, and EC250SXIII), visitors will see firsthand our two-shot molding technology, and integrated automation, hot runner systems, and mold temperature controllers. The final product being manufactured live is a two-material, touch screen stylus in a USB holder and packaged in a case. 
We will also be showcasing Shibaura Machine's machiNetCloud Industrial IoT system which will allow companies to explore what's possible with smart factory applications such as Downtime Tracking, Lifecycle Tracking, Production Monitoring, Recipe Management, Process Monitoring, Quality Management and Remote Service.. 
Our goal is to help your company recognize its opportunity areas with smart manufacturing and create an experience tailored to your goals. This immersive Open House allows your team to visualize the possiblity of innovation and growth, as we partner with you to build a road map for creating your own unique smart factory. Upon the conclusion of the event, you will leave with a clear vision for smart factory success.
Ready to Explore Smart Manufacturing?
If you share a vision and drive for smart manufacturing, don't miss our upcoming Open House. With six sessions over the course of two days, register today for the one most convenient for you.
Location:  Shibaura Machine Tech Center - 755 Greenleaf Ave., Elk Grove Village, IL 60007
Tuesday, May 10
CLICK TO REGISTER     Session I: 9am to 12pm
CLICK TO REGISTER     Session II: 1pm to 4pm
Wednesday, May 11 
CLICK TO REGISTER     Session III: 9am to 12pm
CLICK TO REGISTER     Session IV: 1pm to 4pm
Thursday, May 12
CLICK TO REGISTER     Session V: 9am to 12pm
CLICK TO REGISTER     Session VI: 1pm to 4pm
Contact us with any questions:
Tel: (888) 593-1616 
Email: im-success@shibaura-machine.com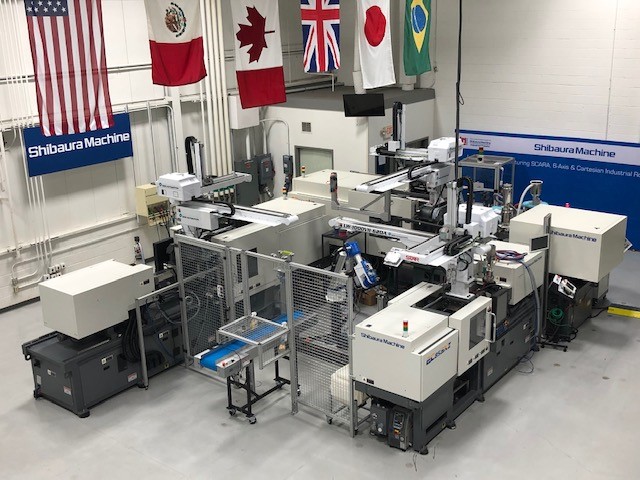 Want to know more about our machines?