Shibaura Machine is Bringing Service and Support Teams Into Your Shop
ELK GROVE VILLAGE, IL, September 30, 2022 - 
With machine tools performing constant repetitive tasks maintenance is to be expected, but to what extent? Being able to better plan for preventative maintenance and control downtime can make a huge impact on your bottom line. That is why in the world of manufacturing it is vital to have qualified and close support to ensure your machine tool investment won't let you down. 
Shibaura Machine customers benefit from direct access to local service support technicians and full time phone support to answer urgent questions. Whether your shop is experiencing technical issues with a machine tool or simply needs additional training support, the local service personnel are able to quickly assist to ensure minimal downtime. 
Service Customized for Your Shop
Our local service support provides customization and flexibility. The teams not only provide start-up services ensuring correct installation and operator training, but also are able to quickly come to your location for repairs and preventative maintenance. Getting the job done right the first time to keep you up and running as much as possible at peak efficiency is the number one priority.
Ensuring proper operator training is also easier with our experienced instructors coming on-site. Shibaura Machine training programs are centered around continuing education opportunities and new training with safety, maintenance, operation, programming, and machining process classes available. These all allow your shop to get the most out of its machine tool investment. 
With factory-trained engineers, our team is able to assist with whatever generation of machine tool you have to keep it operating at peak performance. 
Qualified and Local Support
We realize downtime costs money. Our local service support provides flexibility and expertise at your shop's fingertips.
Contact us at (888) 593-1616 or submit an online service request to learn more about available support options.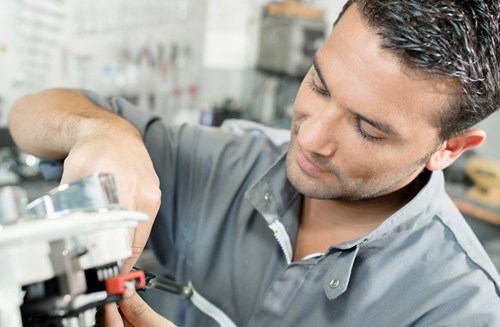 Want to know more about our machines?