CNC Machine Tool Preventive Maintenance Tips
ELK GROVE VILLAGE, IL, October 11, 2021 - 
Optimizing machine tool performance and uptime starts with a healthy machine. Preventive maintenance not only protects your investment and improves machine tool longevity, but also keeps machining processes capable.
Preventive maintenance reduces the likelihood your machine tool will have unplanned downtime. Preventive maintenance should be scheduled, controllable, and measurable. For best practice Shibaura Machine Company, America recommends reviewing your maintenance manual for a complete list of requirements.
Surrounding Manufacturing Area
Manufacturing area should be kept clean and free from cutting chips, debris, and obstacles.
Lubricants
A machine tool's lubrication system regulates the volume of lubrication for sliding and rotating components. On a daily basis operators should fill oil reservoirs, hydraulic and spindle mist oils if necessary. Periodically, change the lubrication oil, hydraulic oil, and grease all required locations per the machine lubrication chart.
Air
Periodically you will want to assess the incoming air pressure and volume to the machine. This includes checking and verifying the air/water separator filter.
Electrical
Preventive electrical maintenance is another important part to maintaining your machine tools performance. 
Daily check

Check that electrical cabinet fans are working
Check that electrical cabinet door is secured and locked

Periodic check

Change electrical cabinet filters
Check incoming voltage is proper and stable
Check that contaminants are not getting into the electrical cabinet
Clean debris from electrical components
Ways and Ball Screws
Preventive maintenance around the ways and ball screws can help protect costly damage from occurring. 
Pull back way covers and inspect ways:
Check for marks or damage
Check that each way has a sheen of oil on it from the way oiler
Check that gibs and keeper plates are tight and oil lines are properly attached
Inspect all oil lines to ensure they are connected and not kinked
Inspect the ball screws:
Check that ball screw has proper lubrication
Check that there is no damage or scoring on the ball screw
Check that all lubrication lines are connected and not kinked
Check to verify that end nut is tight
Check to ensure motor coupling is tight
Coolant
Your operators will want to make sure to clean coolant filter and empty the debris catch baskets on a daily basis. Tasks like draining the coolant system, cleaning reservoir tanks and screens, and replacing the coolant filter can take place periodically depending on the material and cutting conditions of your machine tool.
Level and accuracy
A square and level machine offers optimum machine performance. Make sure your maintenance team is checking and adjusting machine level as necessary to maintain machine accuracy.
Your Preventive Maintenance Team
Performing preventive maintenance will bring your shop peace of mind that machine tools are operating at peak performance. This checklist can be performed in house or by a field service technician. Shibaura Machine Company, America has a top-tier field service team trained to support you on your CNC machine tool preventive maintenance needs. Contact us at (888) 593-1616 or submit an online service request to learn more about available support options.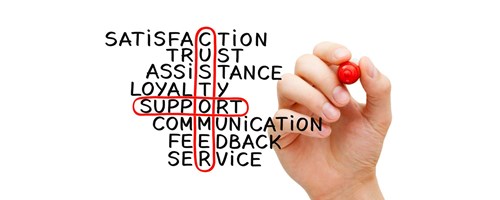 For more information contact MT-SVC@shibaura-machine.com
Want to know more about our machines?