The Precision of a Horizontal Machine Center with the Capability of a Boring Mill
ELK GROVE VILLAGE, IL, January 13, 2021  
Investing in a new machine is no doubt a rigorous process for manufacturers. Looking over everything from machine quality, reliability, ease of operation, and safety are all equally important. 
When it comes to purchasing a horizontal machining center you also want to ensure it is guaranteed stable for powerful cutting and precision type machining and has CNC control friendliness and speed to keep your factory floor efficient.
Shibaura Machine's BM-1000Q horizontal machining center brings together these qualities along with the customer service and training many customers have come to recognize from us. This advanced machine also brings together the speed of a horizontal machining center with the capability of a horizontal boring mill through the integral W axes quill spindle.
How the BM-1000Q Horizontal Machining Center Stacks Up
The BM-1000Q addresses many of the challenges of producing precision parts as efficiently and effectively as possible. This machine was developed to offer manufacturers a versatile option when it comes to large part machining.
Highlights include:
-Automatic pallet changer and large capacity tool changer to allow the operator to set up the next workpiece during the machine operation.
-Rigid 200mm dia. Quill spindle designed to reach hard to access workpiece surfaces
-5000rpm quill spindle which is a leader in the industry in this design and style of horizontal machining centers
-Ability to integrate into automation including pallet pools or linear pallet systems
-Full chip and coolant enclosure
With the added capability of the integral quill spindle you will be able to reduce your machine count, number of cutting tool holders required to machine parts, and eliminate expensive tooling or fixtures by extending upto 300mm with a rigid quill spindle. Workpieces that previously required two different machine operations can now be completed with the BM-1000Q machine.
Innovation and Excellence 
Manufacturing technology continues to become more innovative. The BM-1000Q horizontal machining center designed and built by Shibaura Machine is a leading example of innovation. With over 50 years of experience with horizontal boring mills and a leader in large workzone horizontal machining centers, Shibaura continues to set the standard for excellence.
High performance Horizontal Machining Center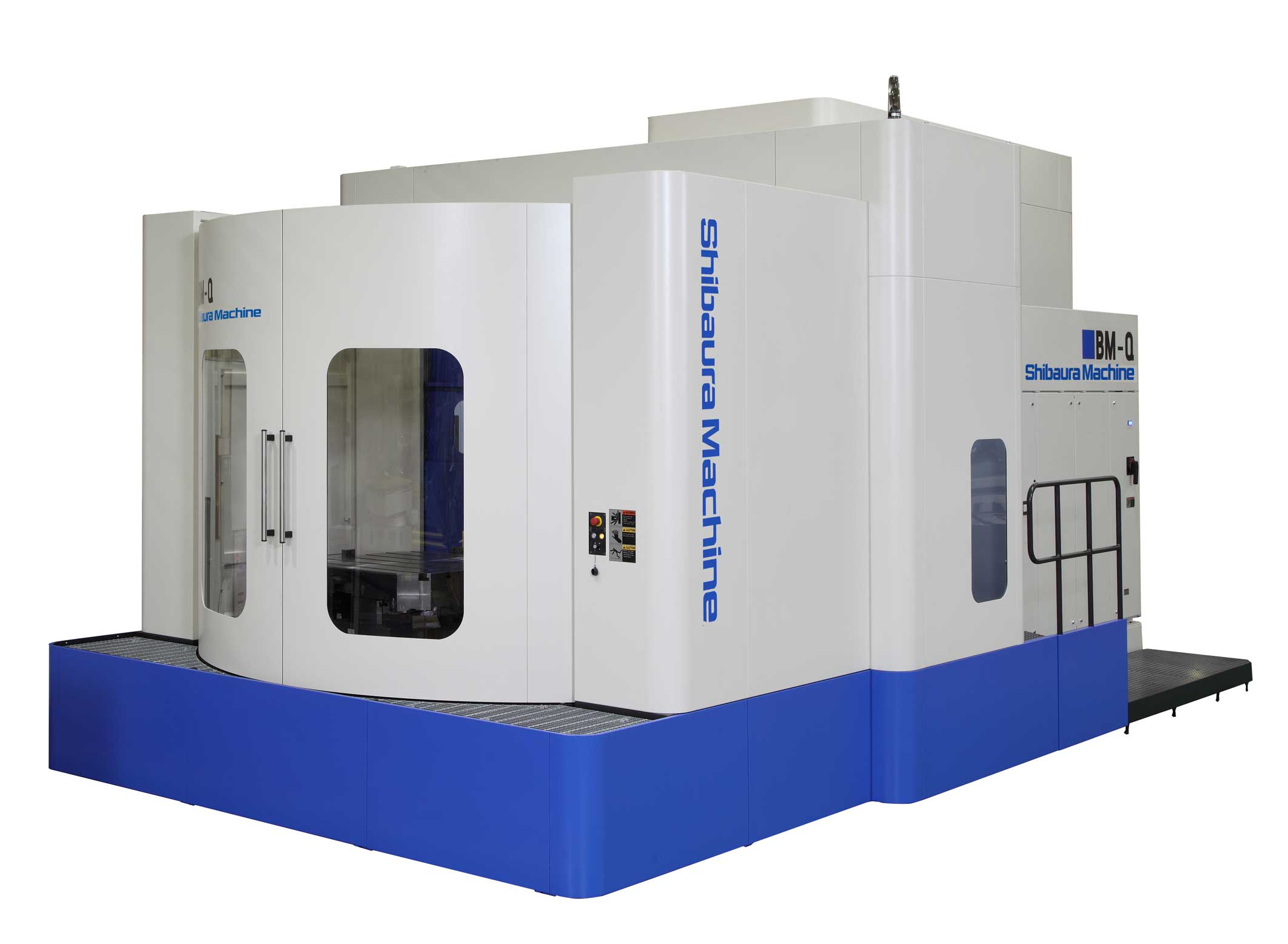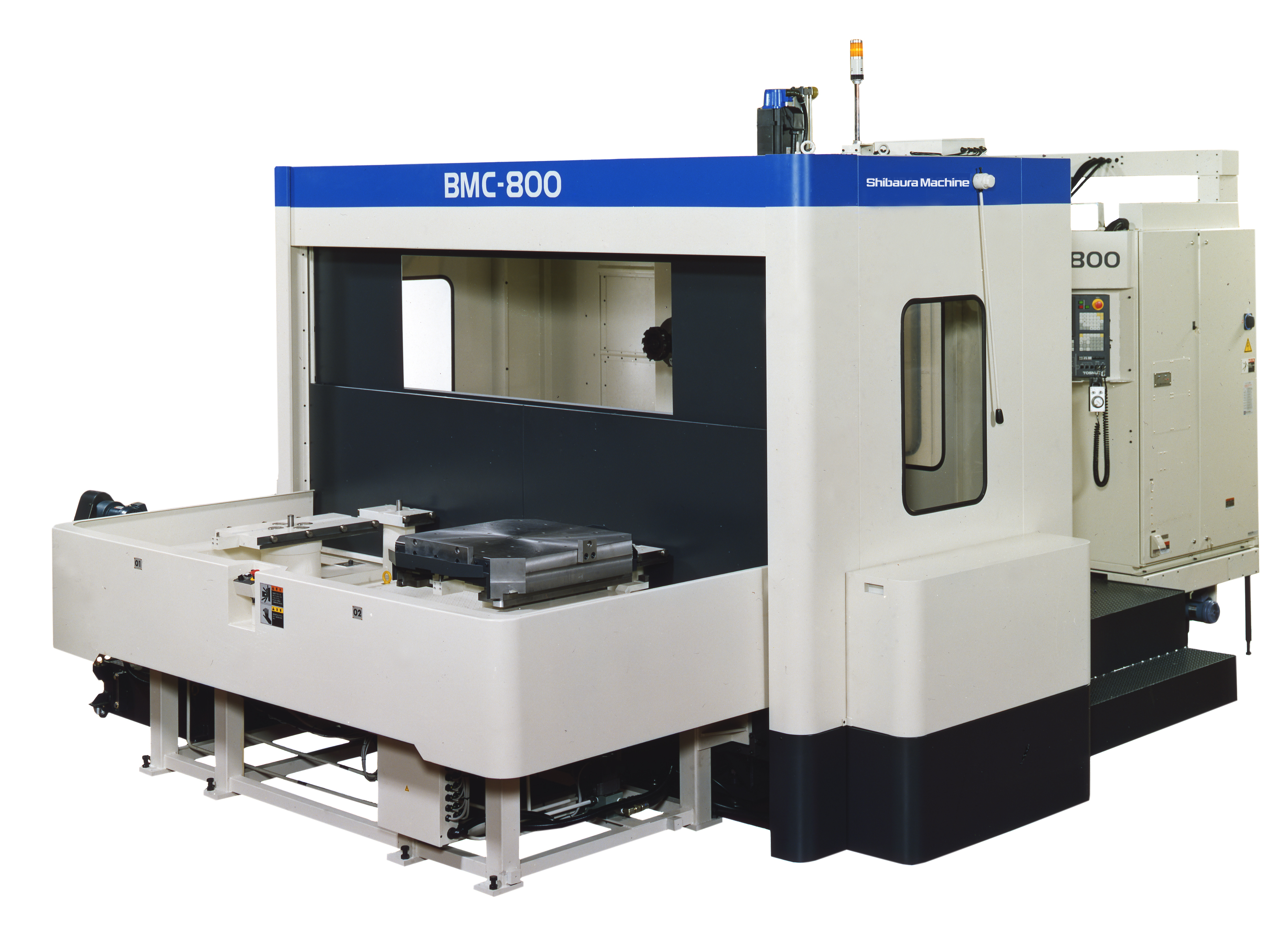 Want to know more about our machines?