Improving Production Through Digital Six Sigma and Recipe Management
Injection Molding
Die Casting
Digital Services
ELK GROVE VILLAGE, IL, November 10, 2022 - 
In order to improve productivity and work towards a higher Overall Equipment Efficiency (OEE), many manufacturers in injection molding and die casting industries have turned to recipe management as an essential tool in creating quality products efficiently. Recipe management also aligns perfectly with Six Sigma processes, allowing for quicker continuous improvement with the DMAIC cycle (Define, Measure, Analyze, Improve and Control) by validating and monitoring the integrity of production setpoints.
Continuously Improving Production
Shifting from Six Sigma to Digital Six Sigma enlists the help of technology, namely the Industrial Internet of Things (IIoT). Shibaura Machine's machiNetCloud IIoT solution applies recipe management and, makes adopting Digital Six Sigma processes easy by ensuring machine setpoints are optimized. Ultimately, it leads to more dependable production with higher quality, reduced changeover times, and fewer operator errors.
Machines connected to the machiNetCloud platform collect and record all aspects of the machine's operational datapoints that are important to production quality. These data points include machine setpoints and actual quality data points for all production jobs. By grouping the machine setpoints into "recipes" and, checking the actual values against dynamic limits, machiNetCloud's Recipe management app with the aid of Artificial Intelligence (AI) provides sophisticated learning algorithms that define the best recipes ("Golden Run").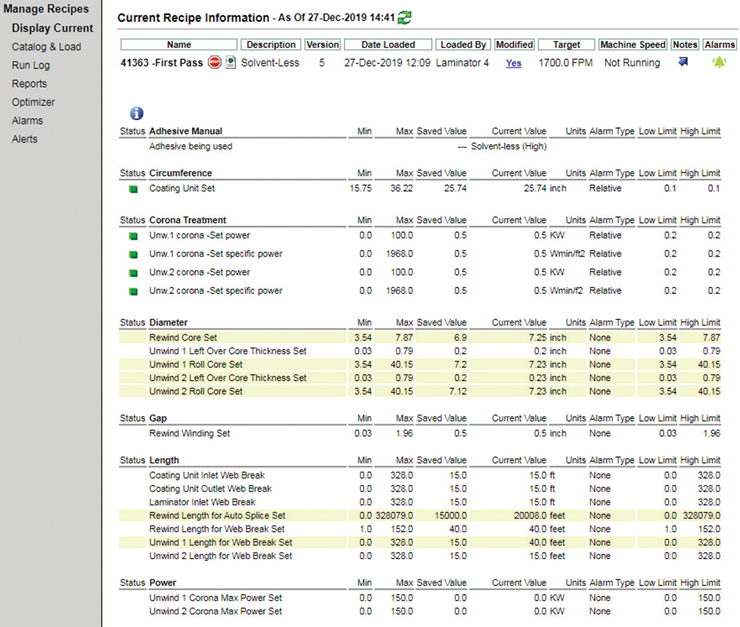 With a one-click, you can store recipes, continue to monitor their efficiency and configure alarms to alert you of excessive machine setpoint variations. Correlating recipe data with the OEE of the machine, organizations can push "Golden" recipes to the entire factory or, to multiple sites. This means continuous improvements in speed, efficiency, and manufacturing quality.    
Learn More 
Using Digital Six Sigma and the Recipe Management app give you better control over your manufacturing process and achieves better performance. Contact the Digital Services Division to learn more.
Want to know more about our machines?